Dae Jang Geum theme song, Onara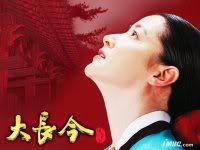 Words and the artists aren't the only things that make a drama memorable, and successful; the music often highlights the drama and stays on long after we've forgotten the story. The Jewel in the Palace (Dae Jang Geum) is a success in itself; one that contributed to it is its great music. There are seventeen tracks in the show, one of the most heart warming melodies and unforgettable song, is its theme song, ONARA, sung by three adorable Korean elementary school children – Gim Ji-hyeon, Baek Bo-hyeon, Gim Seul-gi.
Before, we did not understand the song, we just go with the melody, the tune, but my sister said it is very nice but a sad and lonely song.
Onara was composed in archaic (very old) Korean by Im Se-hyeon, such that the lyrics are unintelligible and ambiguous to most Koreans today. But one interpretation is that the song depicts a girl who longs for a man that she cannot be with. So she accepts the way it is and moves on with her life.
In the time period the story of Dae Jang Geum (Jewel in the Palace) was set, the King may have many Concubines and whenever the king dies, the concubines will be expelled from the palace and exiled to somewhere else by the Queen who, at that time, the empress Dowager, unless they become Queen-Soo-Waen (a title for the favored Concubines, those who born a Son for the king.)
The life of a concubine can be very lonely inside the palace, waiting and waiting for the king to come, and wondering why the king does not come to them, though they know they cannot have the kings for themselves. Sometimes, the concubines cry at night and sing this song, hoping to come again to them someday. But it also is about the palace maids' lonely lives who come to the palace at such a young age of eight from then on serving the emperor.
ONARA
Korean lyrics:
Onara onara aju ona
Gadara gadara aju gana
Nanari daryeodo mot nonani
Aniri aniri ani none
Chorus:
He-i-ya di-i-ya heiyadara nino
Ojido mothana daryeo gama
Eiiya-diiiya eyanara niro
Ojido mothana daryeo gama
English translation:
Come! Come! Come for good (If asked to come, will he really come to stay?)
Leave! Leave! Leave for good (If asked to leave, will he really go away?)
Day after day of waiting, cannot be together (Even if I wait forever, we still cannot be together)
No! No! It is not (No, It is not meant to be)
Chorus:
Heiiya-diiya heiiyadara nino
Since cannot come, take me (Since you cannot come here, take me there with you instead)
Eiiya-diiya eiyadara niro
Since cannot come, take me (Since you cannot come here, take me there with you instead)
Below is the video from the show of the scene where the highest court lady says about the reality and loneliness inside the royal palace, and her last words of wisdom to Han Sanggung.
httpv://www.youtube.com/watch?v=pSjZOQZe8SY
____________________________________________________________________
____________________________________________________________________ Found this article useful? Mention us in your post, subscribe to our feed, link to us, or bookmark this site. Thanks for your support!
Subscribes